Know About Potential Challenges To Avoid Them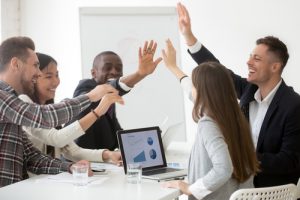 More relevant than ever in today's globalized world, intercultural competence is one of the most essential skills, increasing an applicant's employability and making him or her more attractive in the labor market. However, a considerable amount of unconscious bias remains in the workplace, influencing behavior, decision-making, and thinking every single day. Diversity management, as one of the current trends, tries to address such biases to transform the workplace into a more egalitarian environment. Other companies already have discovered how to link intercultural diversity to profit by motivating employees from different backgrounds on how to contribute to this common goal and use their intercultural backgrounds as a valuable asset.
A Must In Today's Globalized World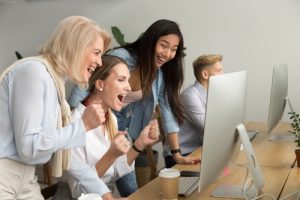 Intercultural competence is extremely important for managers to have and has become a mandatory soft skill in all major companies operating in an international environment. Excellent leaders are exceedingly good at intercultural awareness and show special interest in that topic. Intercultural knowledge also helps identify causes of potential conflicts that might occur because of cultural differences. Knowing and detecting such differences may even help reduce or completely eliminate future conflicts. Furthermore, when doing business abroad, knowing a foreign business partner's culture is crucial in determining your company's success. Intercultural competence is no longer an optional skill, but a mandatory prerequisite for success overseas. Not being informed about other cultures nowadays is even regarded as ignorance.
Diversity Is Enriching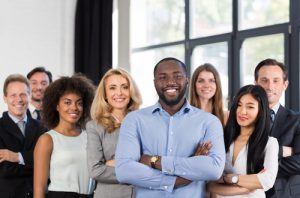 Diversity is nothing to hide, but rather an enriching opportunity not only to fulfill tasks, but also to do them better. Efficiently shared work habits can guide companies in multicultural work environments to cross-cultural success, increasing their shareholder value. International teams often can derive additional benefits from their diversity and multicultural composition. Different traits can make a positive contribution to the team effort, as everyone can learn from everyone else. International teams also are more competitive, as they identify different approaches to solve a problem. New ideas, creative solutions, and higher productivity are the consequences. However, international teams need strong leadership that ensures common ground through shared goals. An international team's dynamic is vital to its survival, but also can be its biggest challenge if not managed well. At the same time, with the necessary leadership, this team dynamic also is the key to success.
Don't Give Up: Learn From Mistakes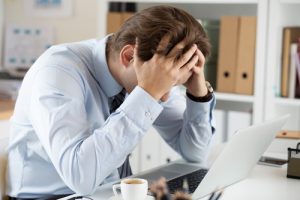 Acquiring intercultural competence occurs over time. It's not all in a handbook you can read, with advice for every situation that might occur in an intercultural context. First, it's all about being ready for and aware of intercultural differences. Although handbooks can provide valuable advice and recommendations, you must get the intercultural experience in the field yourself. Be open, observe, reflect, and try new behaviors to work on your intercultural competence. Not knowing how to behave in specific situations in a foreign country or not being able to understand your counterpart's reactions abroad surely might be frustrating at some point. However, it's important to remain focused and motivated, and to learn from unfortunate experiences. Try to adopt a positive perspective on failures at the beginning of your intercultural career, as such failures represent important learning experiences on your way to becoming an interculturally competent professional.
The Power Of Corporate Culture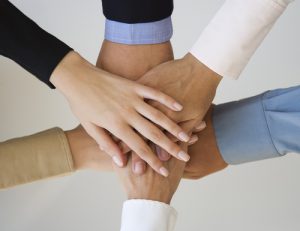 Conflicts due to intercultural misunderstandings can elicit truly destructive power that should not be neglected within large international organizations. Knowledge about differences can be a powerful tool to prevent such conflicts, but your company also should establish a corporate culture, unique to your organization and strong enough to ban culture-related obstacles. Having common goals and achieving them together are stronger than any other issue concerning cultural origin, ethnic background, or religious belief.
Get Professional Advice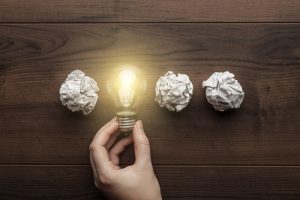 Happy to Help – HatzConsult is entirely at your disposal to help you create intercultural awareness within your organization, train your employees, and analyze potential conflict situations. We also support you in creating an open and hospitable corporate culture. See our complete service offer and contact us for further information and to receive your customized consulting offer.
This article is copyright of HatzConsult – © HatzConsult 2019. All rights reserved.
Any redistribution or reproduction of part or all of the contents in any form is prohibited other than the following: You may print or download to a local hard disk extracts for your personal and non-commercial use only, and you may copy the content to individual third parties for their personal use, but only if you acknowledge the website as the source of the material. You may not, except with our express written permission, distribute or commercially exploit the content, nor may you transmit it or store it on any other website or other form of electronic retrieval system. The images used on this website are licensed stock images that may not be used in any form. HatzConsult assumes no responsibility or liability for any errors or omissions in the content of this site, nor for damages of any kind arising out of use, reference to, or reliance on any information contained within the site. The information contained in this site is provided on an "as is" basis, with no guarantee of completeness, accuracy, usefulness, or timeliness and without any warranties of any kind whatsoever, expressed or implied.