Customers Cannot Read Your Mind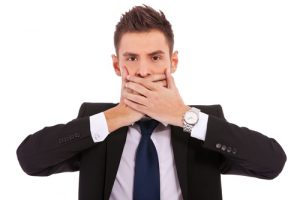 Standing silently in front of a customer during the check-in process at a five-star hotel is one of the worst things that can happen, but it happens every single day in thousands of hotels globally. Having the customer's loyalty membership on file and not mentioning it during the check-in process, either during check-in at the hotel or at the airport check-in desk, incredible – but again, it happens thousands of times a day at many hotels and airports worldwide. Why? Is it a matter of training? A matter of motivation? Or again, is it a matter of leadership? It certainly is a combination of different factors.
We Are All Social Beings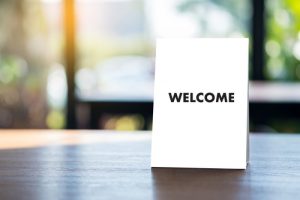 Everyone likes to be noticed and acknowledged. Whether it's just a simple and informal "hello," "good morning," or "how are you?" or a more formal greeting, we all appreciate being noticed and greeted – even more so in a service-provider context, in which customers have a choice and the power to switch brands. It's always surprising to see how difficult it is for many hotels to train their front-line service employees to say "Welcome" to guests who enter the hotel premises. It's the same situation with airlines or in stores, where many store assistants even look disturbed if customers dare ask them something. Ensure that your company has guidelines in place to greet and welcome customers properly whenever they enter your premises. Why should customers continue to patronize your company if they don't get greeted or do not feel welcomed? The first impression counts, and competitors exist out there who are better at it!
Communicate, Communicate, Communicate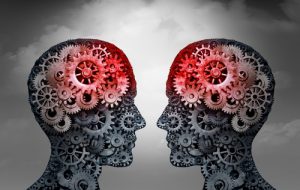 Customers cannot read your mind, nor can they know about your internal procedures or look into your IT systems. That's why your front-line service staff should be very well-trained in communication. If a front-desk employee is checking in guests, and they request a king-size bed in their reservation, but you only have twin beds available, do not remain silent and instead show you care by communicating it to the customer. In fact, communication is even more important when it's about conveying negative information. In such cases, employees not only need to exhibit appropriate communication skills, but also need to convey empathy, i.e., put themselves in the customer's shoes. It's especially crucial to communicate in situations when something is not going as planned or expected. If the boarding process for a flight does not proceed as indicated on the boarding pass, have your front-line staff inform your customers. If the flight gets delayed, inform your customers and be available for their questions. Hiding won't help!
Non-Verbal Communication Matters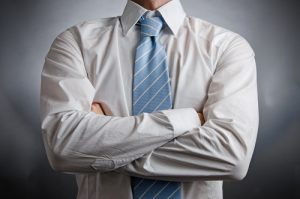 As you communicate, remember that only 7% of all communication is verbal, with the other 93% non-verbal. This percentage clearly highlights the importance of ensuring that front-line service employees truly are trained to mean what they say. Otherwise, what they verbally say will not correspond to their nonverbal behavior, and customers will sense this inauthenticity. Even more so, when employees really mean what they say, their body language will help convey the message in an even more convincing fashion. Nonverbal communication is a very powerful tool, as it allows your employees to reinforce the message's content, emphasizing that they really mean what they say.
Loyal Customers As Special Target Audience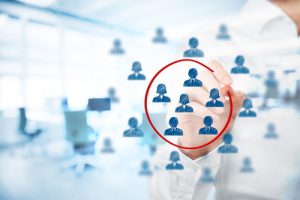 Although all customers certainly deserve proper communication, it's even more important with your loyal customers, who provide your company with more business than other customers. Whether in hospitality or airline contexts, loyal customers often know your product and service offerings as well as your staff – if not better. Hence, they also realize like no one else whether your service delivery deviates from your usual standards. Thus, ensure proactive and comprehensive communication toward loyal customers. You can do almost anything – as long as you communicate it and inform customers accordingly. If loyal customers do not get their usual benefits, inform them and explain why. Customers appreciate being informed and are willing to tolerate more if they get informed. However, every "no" needs a why. Customers will be unpleasantly surprised if they discover by chance that something is different, and that they were not informed in advance. Avoid such elements of surprise by communicating and interacting appropriately and well ahead of time.
Get Professional Advice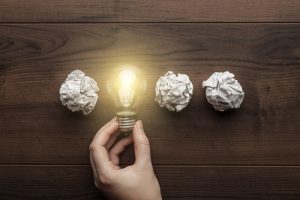 Happy to Help: HatzConsult is entirely at your disposal to help you motivate your employees to communicate and interact effectively with your customers. See our complete service offer and contact us for further information and to receive your customized consulting offer.
This article is copyright of HatzConsult – © HatzConsult 2019. All rights reserved.
Any redistribution or reproduction of part or all of the contents in any form is prohibited other than the following: You may print or download to a local hard disk extracts for your personal and non-commercial use only, and you may copy the content to individual third parties for their personal use, but only if you acknowledge the website as the source of the material. You may not, except with our express written permission, distribute or commercially exploit the content, nor may you transmit it or store it on any other website or other form of electronic retrieval system. The images used on this website are licensed stock images that may not be used in any form. HatzConsult assumes no responsibility or liability for any errors or omissions in the content of this site, nor for damages of any kind arising out of use, reference to, or reliance on any information contained within the site. The information contained in this site is provided on an "as is" basis, with no guarantee of completeness, accuracy, usefulness, or timeliness and without any warranties of any kind whatsoever, expressed or implied.