Cost Savings Vs. Quality Assurance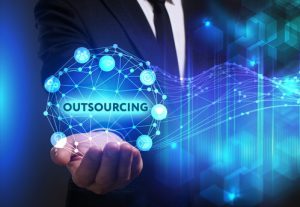 Outsourcing is a major trend in today's globalized world, especially in tourism. The aviation industry is one of the best examples, as many airlines have started to outsource almost all steps in their value chains, except for their core services. Certainly, outsourcing has its advantages, but it also has disadvantages, so companies should consider carefully whether to outsource any of their functions, while understanding what outsourcing means to their image, value proposition, perceived service quality, and brand value. Why should customers continue to patronize your brand if third-party companies deliver all your services? Too much outsourcing will make your brand unrelatable, and consequently irrelevant, to customers.
Make Or Buy: Be Critical Ad Skeptical, And Do The Math!
Many airlines have started to outsource parts of their value chains, especially national airlines, which have integrated many services into their value chains over time. By outsourcing services that do not have a direct link to the airlines' core services, these carriers wanted to become profitable again. Of course, buying services from others might seem more cost-conscious than offering these services in-house, but unfortunately, most companies scrutinize costs from only one perspective and make basic calculations: "Outsourcing Service A to Company B will save us X euros." But without factoring in additional costs that arise at other points in the value chain due to outsourcing efforts, outsourcing can lead to a zero-sum situation, or even leave companies paying for services that cost more, not less, than in-house operations.
Outsourcing And Customer Satisfaction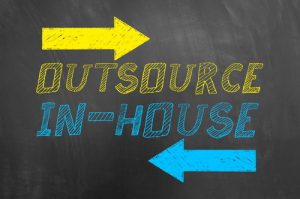 If customers receive lower service quality after you outsource parts of your value chains, you might incur additional costs, e.g., in your customer-service departments. When customers are not satisfied with a service, they will start to complain and request refunds or other compensation. So, ask yourself: "How important is customer satisfaction to me?" Look at your overall company strategy and define your priorities before you decide on whether and what to outsource. Other alternatives to outsourcing are digitalization and automation, but companies should consider such moves carefully as well, as any changes will lead to a new relationship with customers. Therefore, companies should determine what kind of relationship they want to have with their customers and what level of service quality they plan to deliver at touchpoints with direct customer contact.
Relationship Between Salary And Staff Qualifications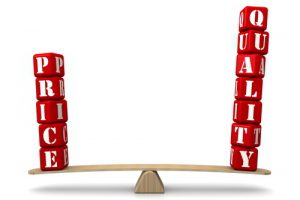 If you opt for outsourcing, remember that you get what you pay for. Many companies still think they can get the most-qualified and highest-skilled labor at little cost. To put it another way: If you only pay low salaries, don't be surprised by the candidates who apply for the job. That's what happens with most outsourcing companies. Where do most cost savings come from? From a decrease in labor costs. It's very important to keep that in mind: Outsourcing one part of your value chain, in which the outsourcing company promises huge cost savings, most likely means that you better have low expectations about the level of service you can expect. At the same time, be aware of rising costs at other points, e.g., in your customer-service department.
Your Frontline Is Key To Success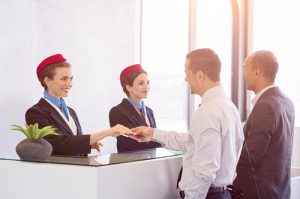 Customer loyalty only works if your frontline supports it: Only your employees can make the best loyalty program come to life by providing a premium service experience to customers and making them want to return. If loyal customers are promised special attention along with other benefits, such as frequent-flier miles, it's your employees' duty to guarantee such privileges are delivered. In most cases, customers cannot distinguish whether your company is providing a service directly or through an outsourced, third-party provider. In any case, you must ensure that customers receive the service quality that they expect from your brand. Therefore, it is vital to train your frontline employees accordingly and carefully design service-level agreements with third-party service providers. However, never blame third-party providers if customers complain about poor quality: Customers patronize your brand and want your quality; they don't care whether the service is outsourced or in-house, so ensure that no visible gaps in service delivery exist.
Get Professional Advice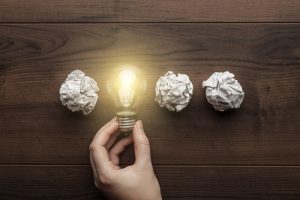 Happy to Help: HatzConsult is entirely at your disposal to help you analyze your outsourcing strategy, assess risks and benefits, and define service-level agreements with third parties. We also train your frontline employees and monitor third-party providers' service quality according to your standards. See our complete service offer and contact us for further information and to receive your customized consulting offer.
This article is copyright of HatzConsult – © HatzConsult 2019. All rights reserved.
Any redistribution or reproduction of part or all of the contents in any form is prohibited other than the following: You may print or download to a local hard disk extracts for your personal and non-commercial use only, and you may copy the content to individual third parties for their personal use, but only if you acknowledge the website as the source of the material. You may not, except with our express written permission, distribute or commercially exploit the content, nor may you transmit it or store it on any other website or other form of electronic retrieval system. The images used on this website are licensed stock images that may not be used in any form. HatzConsult assumes no responsibility or liability for any errors or omissions in the content of this site, nor for damages of any kind arising out of use, reference to, or reliance on any information contained within the site. The information contained in this site is provided on an "as is" basis, with no guarantee of completeness, accuracy, usefulness, or timeliness and without any warranties of any kind whatsoever, expressed or implied.