Cost Center Vs. Profit Center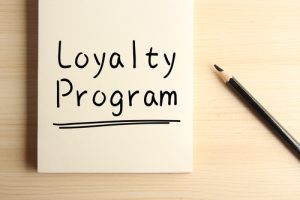 Loyal customers are the perfect target group to help boost your revenue and maximize profits. Numerous studies show that loyalty pays off in many ways. Existing customers know your brand, know what to expect, and, once satisfied, they will share it with others. However, most companies fail to recognize returning customers' loyalty and focus their attention and activities on acquiring new ones. Moreover, these companies still consider loyalty benefits to be a cost center instead of an investment in a lasting relationship. Loyal customers have a lower marketing cost per capita than new customers. Thus, companies can save money and use it to offer attractive privileges to loyal customers.
Is It Really Worth the Investment? The 3 R's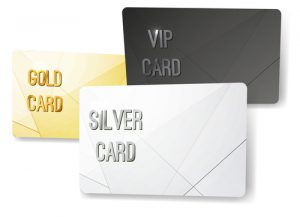 Besides the well-known 4 P's in marketing (product, price, place, promotion), loyal customers can help stabilize your income stream, if done correctly, through the three R's: retention, referral, and related sales ¹. Retention means customers return to buy more from you, generating continuous revenue. Once customers are satisfied with your company, they will share their experiences with others and refer future customers through positive word-of-mouth. In addition to such referrals, loyal customers also are more open to upsells and more likely to try new products or services. As mentioned above, companies also spend less on marketing for loyal customers, as it is much cheaper to retain existing customers than to acquire new ones. Thus, the answer to the big question is yes, it is really worth the investment, by far!
Exploring Customer Lifetime Value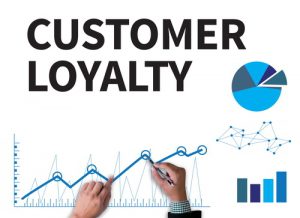 Many companies consider each purchase to be a single incident while neglecting past or future purchases. Customer-loyalty programs are a powerful tool to factor into past purchases by granting customers different status levels, e.g., according to number of flights, miles flown, cash spent, or a combination of factors. However, just because a customer has used your company's services in the past does not mean that same customer will do so in the future. Although achieving customer loyalty may be difficult, it is still the easy part of the game – retaining customers is the difficult part. To capitalize on full customer lifetime value, you must motivate, retain, and reward customers continuously. Do not make the mistake of forgetting about customers once they reach the highest loyalty tier, i.e., keep them motivated and reinforce loyalty wherever and whenever possible.
Complexity Of Loyalty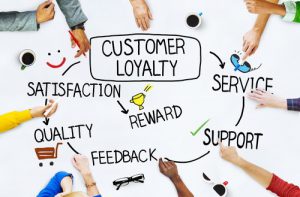 If you want to achieve customer loyalty, you must make it a top priority across your entire organization. Achieving loyalty can succeed only if all departments and teams work together toward the same goal. Loyalty depends on many different aspects: customer-service quality, support options, feedback handling, reward schemes, etc. The complexity here is to manage service quality across touchpoints to ensure consistent service delivery and transmit the desired company image to customers. If customers enjoy the service quality, but are disappointed about the way your company handles customer feedback, they might still look elsewhere. Customers will continue to patronize your brand only if they feel that they constantly receive the same service quality over time and can rely on their loyalty privileges.
Never Break Promises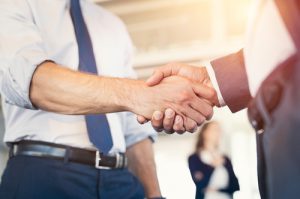 The worst thing you can do is make promises to customers, then break them – especially if your company offers customer-loyalty recognition schemes that entitle customers who reach different levels to certain benefits. You must ensure that customers get those benefits without having to ask for them. And make sure you thank customers for being loyal, preferably at all touchpoints. If promised benefits carry certain exceptions, ensure that customers are aware of these limits and are not surprised. This can be a tough challenge if parts of your value chain are outsourced. You then will need to ensure that the outsourced company providing services on your behalf is making the same effort to value your loyal customers explicitly.
¹) Heskett, J. L., Sasser, Jr., W. E., & Schlesinger, L. A. (1997). The Service Profit Chain: How Leading Companies Link Profit and Growth to Loyalty, Satisfaction, and Value. New York: The Free Press.
Get Professional Advice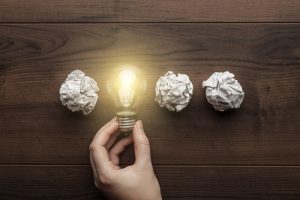 Happy to Help: HatzConsult is entirely at your disposal to develop an action plan to exploit full customer lifetime value potential through the 3 R's. We also assess your loyalty-recognition efforts' quality, along with that of your services across touchpoints. See our complete service offer and contact us for further information and to receive your customized consulting offer.
This article is copyright of HatzConsult – © HatzConsult 2019. All rights reserved.
Any redistribution or reproduction of part or all of the contents in any form is prohibited other than the following: You may print or download to a local hard disk extracts for your personal and non-commercial use only, and you may copy the content to individual third parties for their personal use, but only if you acknowledge the website as the source of the material. You may not, except with our express written permission, distribute or commercially exploit the content, nor may you transmit it or store it on any other website or other form of electronic retrieval system. The images used on this website are licensed stock images that may not be used in any form. HatzConsult assumes no responsibility or liability for any errors or omissions in the content of this site, nor for damages of any kind arising out of use, reference to, or reliance on any information contained within the site. The information contained in this site is provided on an "as is" basis, with no guarantee of completeness, accuracy, usefulness, or timeliness and without any warranties of any kind whatsoever, expressed or implied.