Special Care For A Special Target Group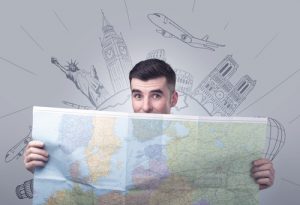 Global politics has been eliciting a shift in the flow of international students, who are now more open to exploring study destinations abroad while their selection criteria remain stable: Along with the wish to receive a quality education and an academic degree, additional considerations such as visa requirements, job opportunities after graduation, and the culture and mentality of the hosting country play a big role in students' decision-making processes. Studies show that the more international students feel welcome, the higher the probability they will remain in these host nations after graduation, find a job, and add value to these nations' economies. And yet, many institutions worldwide still have not made adjustments to cater to these international students' needs and expectations. This leaves considerable room for improvement that institutions can exploit in the interest of their nations' economies: the better-educated the graduates and the more welcome they feel, the more willing they are to remain after graduation, search for employment and contribute to the country's GDP.
International Mobility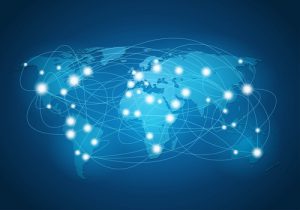 Over the past few decades, a few countries have established themselves as prominent study-abroad destinations, including Australia, Canada, the United Kingdom, and the United States. Traditionally, these countries' universities charged high tuition and fees and were very strict about visa requirements while providing few options and incentives for these graduates to remain in these host countries after graduation. However, global politics, geopolitical considerations, financial constraints, and changes in visa policies have led to more and more students reconsidering their options and choosing alternative study destinations over aforementioned "traditional" ones. While countries with large international-student communities might not feel positive about decreases in international student numbers, other countries might exploit that shift to become more attractive study destinations.
Service Offerings And Personal Relationships Are Essential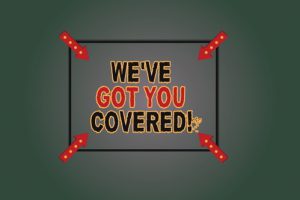 When looking at where to study, international students have a huge range of factors to consider: the nation's reputation, visa requirements, quality of the education system, academic offers, tuition and fees, living costs, job opportunities after graduation, etc. Thus, international students require more comprehensive information and take longer with their decision-making processes. Often, the overall service offer is decisive, not only for a single institution, but for an entire country. Due to the international student body's broad diversity, the service offer must be flexible and adaptable to individual needs. Personal relationships can help provide better service quality, especially for international students. Moving far away from home to a foreign country with a new culture is not always easy, and universities that have understood the necessity of this personal touch by far have been more successful. Unfortunately, only a few institutions understand the significance of such an approach.
Optimize Your Offer: Search For Strong Partners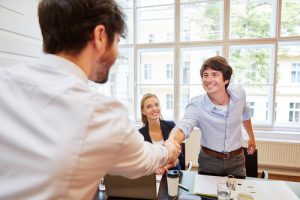 The bigger the university, the bigger the service offering and the more choice for students. However, small universities are often more flexible and faster to develop new and additional services as they might not have to pass as many approval levels as bigger institutions. At The bigger the university, the bigger the service offerings and the more choices for students. However, small universities often are more flexible and faster to develop new and additional services, as they might not need to adjust as many approval levels as bigger institutions. At the same time, smaller institutions also might have additional constraints that bigger institutions do not have, such as financial restrictions, insufficient staffs, smaller marketing budgets, and little market reach, among other limitations. In this case, it is strongly recommended that these smaller universities find external partners who can complement their own service offerings. Universities cannot do everything in-house, but most institutions lack the creativity to design attractive service offerings for all levels of international students and lack the experience to select the right partners.
An Investment That Pays Off For Everyone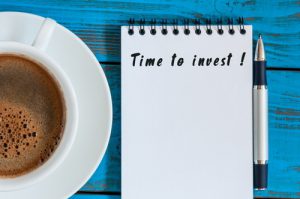 It is important to note that both students and institutions must be ready and willing to invest: Students moving abroad to study are ready to leave their home countries, families, and friends, and they are willing to pursue their studies in a foreign country. However, they do it for a very good reason: Education pays the best dividends in the form of additional qualifications such as international experience, intercultural skills, a more comprehensive understanding of our global community, and more opportunities for high-paying careers. Now that international students are taking the leap, institutions must be ready and willing to invest in resources to offer a positive study experience. Besides academic excellence, this also includes development of complete service offerings that provide students with everything they need along the student life cycle, either through the university itself or together with strong partners.
Get Professional Advice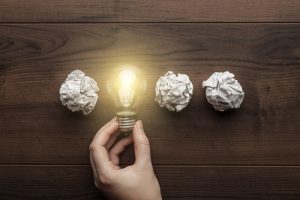 Happy to Help: HatzConsult is entirely at your disposal to assess your existing service offerings for international students and identify potential areas for improvement. We also serve as a strong partner to complement your current offerings and provide attractive services to your international students. See our complete service offer and contact us for further information and to receive your customized consulting offer.
This article is copyright of HatzConsult – © HatzConsult 2019. All rights reserved.
Any redistribution or reproduction of part or all of the contents in any form is prohibited other than the following: You may print or download to a local hard disk extracts for your personal and non-commercial use only, and you may copy the content to individual third parties for their personal use, but only if you acknowledge the website as the source of the material. You may not, except with our express written permission, distribute or commercially exploit the content, nor may you transmit it or store it on any other website or other form of electronic retrieval system. The images used on this website are licensed stock images that may not be used in any form. HatzConsult assumes no responsibility or liability for any errors or omissions in the content of this site, nor for damages of any kind arising out of use, reference to, or reliance on any information contained within the site. The information contained in this site is provided on an "as is" basis, with no guarantee of completeness, accuracy, usefulness, or timeliness and without any warranties of any kind whatsoever, expressed or implied.