Enriching Diversity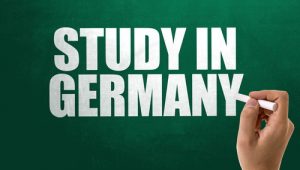 Germany, the "land of poets and thinkers," famous for precision, order, punctuality, and efficiency, also features a world-class education system that hundreds of thousands of international students patronize, attracted by its universities' reputation and offerings. The nation's universities also play a major role in preparing international students for life after graduation; thus, the study experience in Germany can influence students' post-graduation plans greatly. While some students might want to return home or pursue their studies elsewhere, students who have had a great study experience in Germany are more open to remaining after graduation as long as attractive job opportunities are available.
Europe's Strongest Economy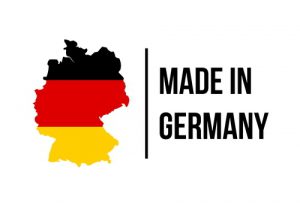 Germany is Europe's strongest economy and the world's fourth largest, with a GDP worth 4.21 billion EUR in 2018. The country also is home to many world-famous brands, such as SAP, Siemens, Bayer, and Volkswagen, along with Allianz, Daimler (Mercedes), and BMW. The country also is one of the leading soccer nations and has won the World Cup in 1954, 1974, 1990, and 2014. But besides its strong economy and famous food and beer, Germany has much more to offer: As a decentralized country with 16 federal states, every big city offers a unique atmosphere, and every region its own identity. This invites international students to travel the country on the famous German highway ("Autobahn") or via the nation's high-speed train system to discover as much of the country as possible.
A Great Place To Start Careers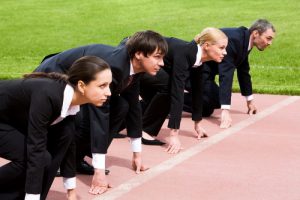 Germany has produced many famous and inspiring personalities, such as Goethe, Kant, Planck, Einstein, Beethoven, and Wagner. Being the home country of so many world-renowned thinkers, artists, and brands, Germany is the ideal place to study and start successful careers. During their studies, international students can apply for internships at different companies and start building their networks. Students also can make use of the universities' service offerings and participate in extracurricular activities to gain additional insights and become more competitive. Thus, universities have a responsibility to create appealing service offerings and provide the necessary support for international students, either on their own or through strong partners. For most international students, job opportunities after graduation and overall career perspectives are decisive when it comes to choosing a country or a university for their studies.
Feel Welcome, Integrate, And Find A Job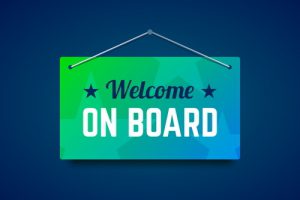 Students moving to Germany to study can benefit from public and private study options and choose from a variety of many different study programs. Besides the traditional German-language programs, more and more universities have started to offer study programs in English. This is especially true for private institutions that must distinguish themselves through their study courses and the language of instruction. However, whether it's a public or private institution, the more international students feel welcome and taken care of, the more willing they are to integrate, learn the language, learn about the host country, and remain after completing their studies.
Service Offer For International Students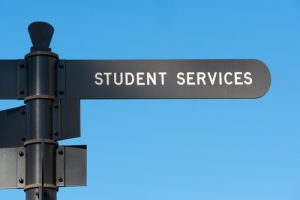 To make international students feel welcome, universities need to provide a full range of services and offerings that are tailored to students' needs. While it is important to understand that international students do not have the same needs as domestic students, universities also need specially trained staff to assist international students. Additional help is required in areas such as visas and housing, and often, these students also will require assistance with more personal issues that arise while studying abroad, for instance regarding financial issues, health issues, or again family issues back home. Private institutions particularly must design attractive service offerings to justify their higher tuition and fees. Therefore, to differentiate themselves from public universities, private institutions should develop and define clear profiles.
Get Professional Advice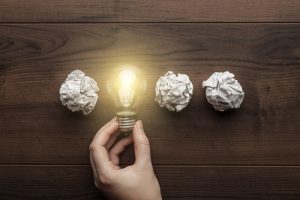 Happy to Help: HatzConsult is entirely at your disposal to assess your existing service offerings for international students and identify potential areas for improvement. We also train your staff and serve as a strong partner to complement your current offerings and provide attractive services for your international students. See our complete service offer and contact us for further information and to receive your customized consulting offer.
This article is copyright of HatzConsult – © HatzConsult 2019. All rights reserved.
Any redistribution or reproduction of part or all of the contents in any form is prohibited other than the following: You may print or download to a local hard disk extracts for your personal and non-commercial use only, and you may copy the content to individual third parties for their personal use, but only if you acknowledge the website as the source of the material. You may not, except with our express written permission, distribute or commercially exploit the content, nor may you transmit it or store it on any other website or other form of electronic retrieval system. The images used on this website are licensed stock images that may not be used in any form. HatzConsult assumes no responsibility or liability for any errors or omissions in the content of this site, nor for damages of any kind arising out of use, reference to, or reliance on any information contained within the site. The information contained in this site is provided on an "as is" basis, with no guarantee of completeness, accuracy, usefulness, or timeliness and without any warranties of any kind whatsoever, expressed or implied.