Know Your Target Audience To Perform Better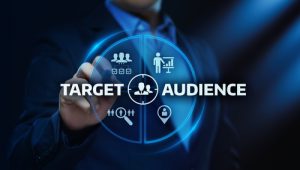 You simply cannot serve all manner of customer needs through one company or with one brand. It's not realistic to expect every customer who walks in to leave happy. Each and every customer has very individual needs and expectations, and will rate your service offer based on his or her own subjective scale. In addition to that, every customer has a different comparison set due to previous experiences that, again, are highly individualistic. So, why would companies expect to make every customer happy with one given offer?
Who Are You? Define Your Identity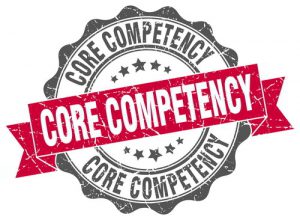 What is your core competency? How did the company develop over time? What are the company's core values and beliefs? Look at your vision and mission to find inspiration to define your identity. As organizations in a dynamic environment develop over time, it is sometimes helpful to look back at the company's roots and origins. Building on your past will help you shape your future by identifying those areas in which your company has the most expertise. Once you know what your company does best and stands for, it also will be easier for you to define the right target group for your goods/service offerings.
Adapt To Different Needs – Segment Your Customers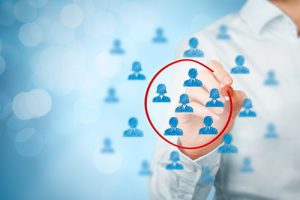 Big hotel groups, with their many different brands, are a good example when it comes to segmenting customers. Most of the large, international hotel groups have brands for every segment – from luxurious five-star hotels to budget-friendly, no-star alternatives. However, customer segmentation is done not just based on hotel star levels, which is why global hotel groups have different brands even within the same star levels to cater to different needs. Not all five-star customers have the same needs, and it is vital to have different brands available within the same star level. Once you have defined your company or brand's identity, you can start looking for the right customers, but it is important to keep in mind that today's consumers not only move more quickly in choosing brands, but also are more willing to change preferences among segments and brands.
Do Not Expect Everyone To Be Happy: Preparing For Disappointment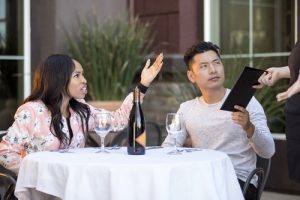 Customer segmentation means focusing on a specific target audience, but you cannot avoid the fact that other customers who are not part of your principal target group also will use your services. In this case, those customers might not be happy with the service you provide or might even get frustrated because your service offerings do not meet their needs and expectations, leading to unhappy customers. Take a hotel group's loyal customers, for instance. Whenever they stay at hotel brand A, they get benefits such as room upgrades and access to the club lounge. Now, if these customers stay at hotel brand B, which is still part of the same hotel group, but on a more budget-minded level, they would not get an upgrade because the hotel might only feature one room type, nor would they get club-lounge access because the hotel simply does not have a club lounge. Often, customers don't even know that benefits differ from brand to brand and are surprised to learn this, as they expect to get the same benefits across the whole group. Therefore, all hotel brands within the same hotel group should offer benefits for loyal customers. If one brand is unable to offer the same benefits as other brands within the same group, think of alternative benefits for your valued Gold, Platinum, and Diamond card-holders to make them happy and prevent disappointment.
Market It Right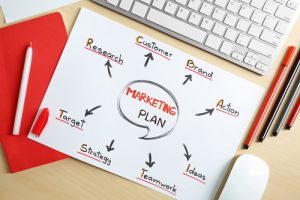 Design the right service offerings, define your primary target group, and start marketing it accordingly. Keep in mind when marketing your company or brand that today's customers move more quickly on brand decisions and are more willing to change preferences among segments and brands. For example, one customer's needs and expectations during a business trip might totally change on a private trip. Therefore, your company should consider such dynamic customer behavior when designing marketing strategies. Moreover, to avoid any kind of disappointment, your marketing efforts also should highlight differences among brands to ensure your target audience gets the right messages. Customers staying at hotel brand A for business might choose hotel brand B for leisure; thus, it's a balancing act in which your marketing department must tailor messages to the right target audience while not excluding any other potential customers.
Get Professional Advice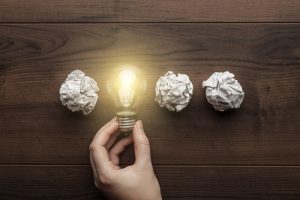 Happy to Help: HatzConsult is entirely at your disposal to help you define your company's identity, segment your customers, and design a plan to market your service offerings accordingly. See our complete service offer and contact us for further information and to receive your customized consulting offer.
This article is copyright of HatzConsult – © HatzConsult 2019. All rights reserved.
Any redistribution or reproduction of part or all of the contents in any form is prohibited other than the following: You may print or download to a local hard disk extracts for your personal and non-commercial use only, and you may copy the content to individual third parties for their personal use, but only if you acknowledge the website as the source of the material. You may not, except with our express written permission, distribute or commercially exploit the content, nor may you transmit it or store it on any other website or other form of electronic retrieval system. The images used on this website are licensed stock images that may not be used in any form. HatzConsult assumes no responsibility or liability for any errors or omissions in the content of this site, nor for damages of any kind arising out of use, reference to, or reliance on any information contained within the site. The information contained in this site is provided on an "as is" basis, with no guarantee of completeness, accuracy, usefulness, or timeliness and without any warranties of any kind whatsoever, expressed or implied.