Tell Customers About The Value of Their Feedback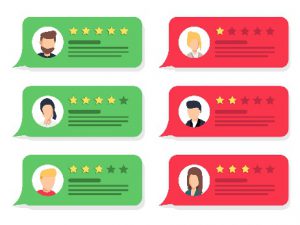 Be grateful for every customer who provides feedback, whether it's complaints, compliments, or any other input – online, on the phone, or in person. It's a great learning opportunity for your company. Today's information explosion makes it difficult to capture customers' attention and time. Frequent travelers receive many survey invitations from airlines, hotels, and other service providers along the travel chain. Most of these surveys also send reminders over time so that customers get even more emails. In a world in which customers are bombarded with tons of information, with many brands competing for customers' attention, companies should highly value and appreciate whenever customers take the time and effort to provide feedback.
Learn To Identify Those Customers Who Are Serious About Feedback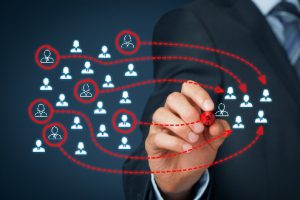 In an online environment, it's difficult to identify customers who will complain, as your company is not in direct contact with those customers. However, online complaints very often are a consequence of negative offline service experiences in which customers decide to vent anger and frustration online. Maybe it's because your staff did not properly listen to unhappy customers, or maybe it's because warning signs were not recognized or taken seriously. Your employees should be trained to understand the meaning of customer behaviors and reactions to identify those who are serious about complaining. Identifying early warning signs can save your company much money and trouble.
Lack of Interest In Feedback = Frustration And Even Bigger Complaints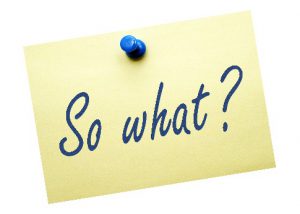 Imagine a loyal customer who is not satisfied with his or her service experience and comments on this dissatisfaction to a front-line service employee who does not identify the comments as complaint antecedents. The customer then feels like these concerns have not been taken seriously and writes a complaint to global customer care. Thus, the company's management learns about the unhappy customer from global customer care, not from its own front-line staff. In an even worse scenario, the customer might write a negative online review – all of which could have been avoided if only the front-line employee had responded accordingly in the first place.
Handle Complaints In-House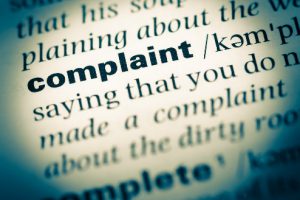 Whenever a service delivery goes wrong, your company should try everything possible to keep complaints in-house and find a solution on-site. Once unhappy customers complain to a third party, it's too late for you to make it right, and negative word-of-mouth will follow. Although companies can save lots of money on recovery efforts by compensating customers in-house, this means that your employees must be trained sufficiently on how to react in a customer-oriented way and identify signs of customer dissatisfaction. The worst thing is to make customers feel like you are not interested in their opinions and concerns. Once customers get this feeling, they will turn to a third party, where they can complain and vent anger and frustration. Note that once complaints are no longer in-house, they are not only more difficult to recover, but also lead to undesirable and negative word-of-mouth.
Thank Your Customers And Keep Them Informed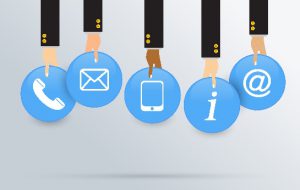 Whenever customers provide feedback – whether it's complaints, compliments, or any other input, thank them for it and keep them informed about what happens after their feedback is received, whether the feedback is provided online or offline. Although it might seem easier for companies to thank customers whom they know personally, e.g., who have walked into their premises, they also should thank and inform anonymous online reviewers – not only because all feedback deserves attention, but because replying to such reviews shows other potential customers that you care. If you do not respond to reviews, disgruntled customers might get discouraged about providing feedback and withhold relevant information from your company on how to improve it. Thus, it is crucial to thank customers for their feedback and let them know how the feedback has been beneficial. This shows customer appreciation and a caring attitude.
Get Professional Advice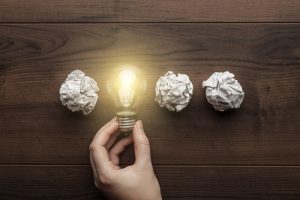 Happy to Help: HatzConsult is entirely at your disposal to help you learn how to identify customers who are serious about feedback, as well as how to design an appropriate follow-up process. See our complete service offer and contact us for further information and to receive your customized consulting offer.
This article is copyright of HatzConsult – © HatzConsult 2019. All rights reserved.
Any redistribution or reproduction of part or all of the contents in any form is prohibited other than the following: You may print or download to a local hard disk extracts for your personal and non-commercial use only, and you may copy the content to individual third parties for their personal use, but only if you acknowledge the website as the source of the material. You may not, except with our express written permission, distribute or commercially exploit the content, nor may you transmit it or store it on any other website or other form of electronic retrieval system. The images used on this website are licensed stock images that may not be used in any form. HatzConsult assumes no responsibility or liability for any errors or omissions in the content of this site, nor for damages of any kind arising out of use, reference to, or reliance on any information contained within the site. The information contained in this site is provided on an "as is" basis, with no guarantee of completeness, accuracy, usefulness, or timeliness and without any warranties of any kind whatsoever, expressed or implied.