Pre-Selecting The Most Sustainable Options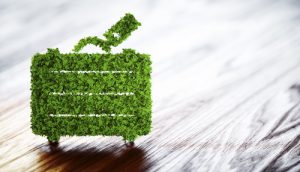 In today's globalized and complex world, customers are exposed to an information overload. Very often, due to information asymmetry between customers and service providers, customers are unaware of all available options and might miss out on some. This is especially relevant when it comes to sustainability considerations in a tourism setting. Thus, in this context, service providers such as airlines, hotels, travel agencies, transportation companies, and restaurants must take full responsibility and design their service offers accordingly. A little nudging here and there can help customers make certain decisions that improve the company's overall sustainability record. When nudging, guests continue to enjoy all options, but policies and procedures are designed around the most sustainable options.
Leave All Choices Open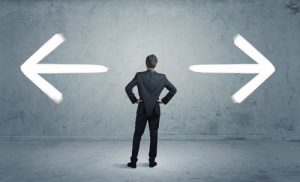 Nudging implies that customers still can choose from the full range of services, but the offer is presented in a way so that customers tend to choose the most sustainable option. Why? Because the service provider sets the most sustainable option as the default option. For example, in hotels, bed linen and towels are changed daily, contributing to massive environmental pollution by endangering water quality through cleaning chemicals. Some hotels have begun placing cards next to beds, inviting guests to place it on the bed if they wish to reuse the linen. However, most guests do not read this card and do not place it on the bed, hence, bed linen still get changed daily. Nudging for good in this context means to change the default option: Instead of placing the card on the bed to reuse the linen, guests should place the card on the bed to receive new linen. If then guests do not place the card on their bed, the hotel will change the linen every second day, reducing environmental impact through a more sustainable default option.
Your Employees Can Further Your Goals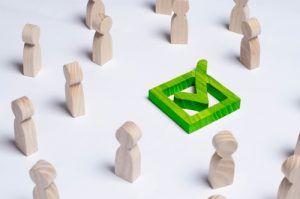 The best policies and procedures will not make any impact if your employees do not support your good intentions. Therefore, all new employees must follow comprehensive initial training to get acquainted with all relevant standard operating procedures, and existing employees must undergo refresher training sessions. It is crucial to show employees the big picture and inform them about the consequences of their behavior. For example, the amount of plastic waste in our oceans can be minimized if service staff ask guests whether they want a plastic straw or not with drinks (the even better alternative would be to refrain from using plastic straws at all and offer only paper or bamboo straws). In any event, to become truly sustainable, you need your employees' support.
Track Your Success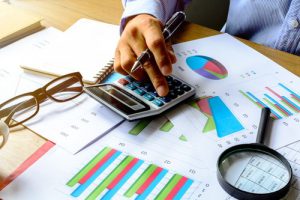 If you decide to rearrange your service offerings toward sustainability and try nudging your guests, be sure to analyze and record your status quo before you start. It might be relevant to talk to your purchasing, procurement, or finance and accounting department to define key performance indicators (KPIs) that will allow you to track your changes. Do not change everything from one day to the next, as this will make it difficult for you to identify which nudges worked and which did not. But once one nudge starts to work, you can move on to the next one, and so on. Tracking your success and showcasing it will elicit positive effects on employees and guests alike: Employees will come to realize that their efforts pay off, and guests will be motivated once they see that previous guests already have made sustainable decisions. As positive peer pressure builds, it will help you become more and more sustainable over time.
Serve As Best Practice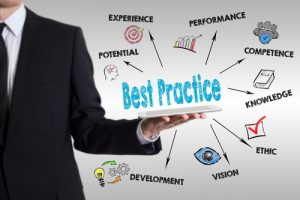 Sustainability is one of the mega-trends shaping the entire travel industry of tomorrow. Therefore, the industry is looking for best-practice examples from which others can learn. Once you track your first success, try to maximize it, then market it. This is the perfect way to increase your brand awareness: Other competitors will come across your name and want to learn from your experience, while potential guests will include you in their considerations for their next travel arrangements. Do not remain silent – speak about your efforts, challenges, changes, and successes. Guests will see that you care about sustainability and will continue to patronize your brand in the future. It's reassuring for guests to see that you are serious about sustainability, so why not make it a unique selling proposition?
Get Professional Advice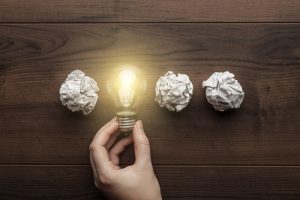 Happy to Help: HatzConsult is entirely at your disposal to help you re-align your service offerings toward sustainability. We also train your employees on how to support your sustainability efforts and define KPIs to track your success. See our complete service offer and contact us for further information and to receive your customized consulting offer.
This article is copyright of HatzConsult – © HatzConsult 2019. All rights reserved.
Any redistribution or reproduction of part or all of the contents in any form is prohibited other than the following: You may print or download to a local hard disk extracts for your personal and non-commercial use only, and you may copy the content to individual third parties for their personal use, but only if you acknowledge the website as the source of the material. You may not, except with our express written permission, distribute or commercially exploit the content, nor may you transmit it or store it on any other website or other form of electronic retrieval system. The images used on this website are licensed stock images that may not be used in any form. HatzConsult assumes no responsibility or liability for any errors or omissions in the content of this site, nor for damages of any kind arising out of use, reference to, or reliance on any information contained within the site. The information contained in this site is provided on an "as is" basis, with no guarantee of completeness, accuracy, usefulness, or timeliness and without any warranties of any kind whatsoever, expressed or implied.